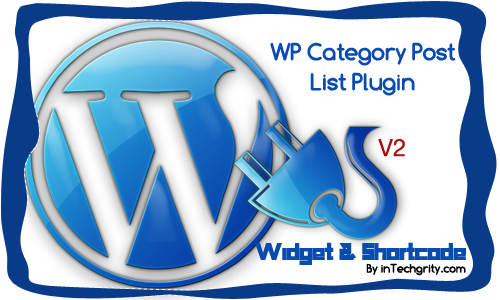 So after around one year of first release, I finally came up with the 2nd version of the 5 star rated WordPress Category Post List plugin. As you have already guessed, there are plenty of new features in the WP-CPL V2. I have added excerpt option along with shortcode to fulfill everyone's need. It is needless to say, the current version is far better than the previous version. Due to hefty amount of added features, I gave it a V2 tag. Some of you might have noticed that version 1.1.0 was there in development trac but it never got released. Finally after compiling a long list of @todo tags, the version 2 is out in the wild.
[box type="warning"] Version 2.0.2 has been released with bugfix for WP auto upgrade and no css theme selection error. Please upgrade immediately if you are still at version 2.0.0[/box]
Here are the new features at a glance…
New Features in V2:
Shortcode: The most awaited feature of WP-CPL. Now you can use shortcodes to display a full featured list of category filtered posts
Multi theme capability: Unlike version 1, you can add multiple themes to the multiple instances of widgets or shortcodes. For widgets you can simply select the active theme from the dropdown and for shortcodes, you need to enter the id of the css theme.
More widget configuration: Added options for displaying author, date etc. Now supports full HTML compatible Read more & Feed anchor.
Excerpt: The second most demanding feature. You can now not only show hardcoded excerpts but also can generate length specified excerpts from post contents.
Auto Detect category: As requested by many users, the widget now holds an option to automatically detect the current category of the post and list other posts accordingly. If it is homepage or no category is found, the widget output is suspended.
Under the hood development:
Completely changed the code structure. The whole plugin is now coded in Object Oriented structure.
Added filters for inserting your own CSS theme to the list. For more check the plugin page.
Version information now saved via the plugin option. So future upgrade will be smoother.
Merged widget theme with the shortcode theme. Also tweaked some CSS to make the themes look a bit better.
Images on the plugin's settings page are now loaded locally. We have changed this as per the specification of WP Plugin standards (#7).
That will be all to summarize the release of version 2. Make sure to check the documentation page here. Also, you can jump straight to the WordPress extend page to download and start using this plugin. Don't forget to give your feedback.