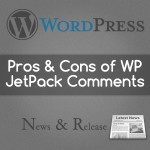 Recently, WordPress JetPack came with an update which allowed us to use wordpress.com like commenting system on our self hosted blog. Although it's been one of the most requested feature, but it came with its own pitfalls. It gives you a nice commenting interface and if your theme doesn't have a good looking comment form, then you would probably like to use it. But before you do, I would suggest you to go through this post to get a better understanding of what you will gain, and what you will lose, using this system. Personally I've been using JetPack comments for a few reasons (which we are going to get into shortly) and I think, I can consider the pitfalls. Let us now see those in details…
How to activate JetPack Comment Form:
If you have not tried it yet, then I would suggest to give it a try right now. Make sure you have WP JetPack plugin installed and running. it will require you to connect to your WordPress.com account.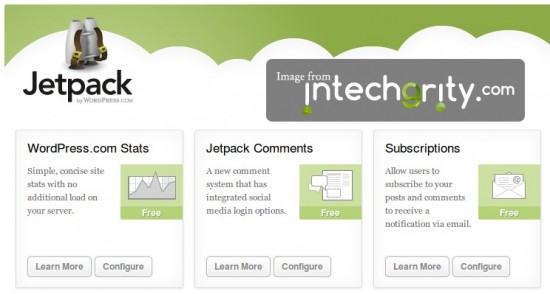 Then from wp-admin > JetPack activate the JetPack Comments. I would also suggest you to activate the Subscription.
Deserts first: The advantages of JetPack Comments:
I've noted three basic advantages of this new system…
#1: Better Comment form Layout:

The JetPack comment form, no doubt, looks better than most of the inbuilt comment forms. Personally I like the feature which requires the commentator to enter his/her name, emails etc, after she has typed a comment. This encourages visitors to comment. The layout looks simple, minimalist and elegant.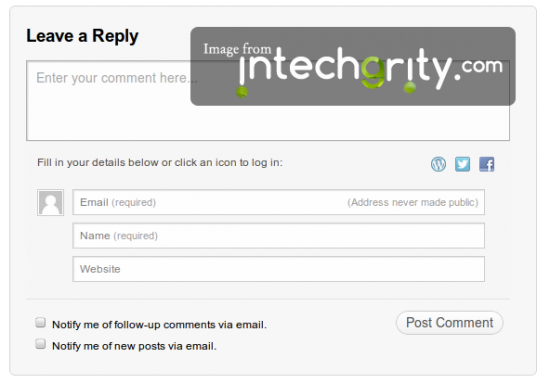 #2: Lesser Spam comment Submission:

Now, this might be a bit controversial. But, what I saw is, JetPack uses an iframe to pull the form. This might be the cause for lesser spam comments auto submission. Now I get around 50% reduced spam counts everyday (which is a lot, around 500 have been reduced).
#3: Built in Social Integration:

Now, we don't need any plugin to integrate social network logins to the comment form. Using plugins required us to create some application on facebook etc and use the API. In most of the cases, this was not difficult, but still required some actions from us. With the JetPack, we get everything "in the box". Just activate it and see your users commenting using their fb or twitter profiles.
Other advantages:
There are other good things too. Especially:
Integration with JetPack subscription manager.
Option to customize the Look and Feel of the comment form (from Settings > Discussion)
Inbuilt popup helps for gravatar etc…
The pitfalls of JetPack Comments:
Personally, I haven't seen much of problems with JetPack. But, still it does come with some drawbacks. Especially these…
#1: Slightly more load time:
As said before, JetPack uses iframe to load the comment form. This requires a little overhead on the browser. But, then again, the request comes from wordpress.com server. So, the browser can load your site and the comment form in parallel.
Also, when you submit the comment, it gets to the wordpress.com server first, and then redirects back to your site. In most cases, the redirection time being fast, this is negligible. But, users with slower Internet connection might find this a bit irritating.
#2: No third party Plugin support:
Again, as the form loads from other server, so it cuts down the third party plugin supports. Although it is a big question that, with inbuilt subscription and social integration, will you ever need any third party plugin? Well, think again. What about, for example, CommentLuv?
Conclusion:
So those were the pros and cons of JetPack commenting system we had noticed. Personally I would've preferred, if JetPack came with non-iframe type support, which could alter the appearance of the comment form of your blog. But, then again, with so many possible CSS customization on various themes, it is really hard (or rather, simply, globally not possible) to change the appearance without having the blog administrator to tweak a few things at his own.
Whatever it is, as you can see, I have liked JetPack commenting system and I am using this on Intechgrity. Do you use the comment system from JetPack? or do you prefer sticking with default one? Do let us know in the comments.