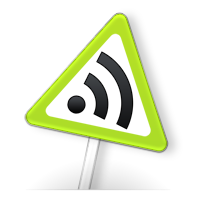 W elcome to inTechgrity. As you all know, here we provide Web development stuffs, Tech Updates, News, Blogging Tips & Tricks, Security and Maintenance, FF Add-ons and much more…
For the ease of getting these news we are including both category wise as well as Full RSS Feeds below. Subscribe to them using your Favorite Feed Reader to keep yourself updated with us! Users Who are not Familiar with RSS and Feeds may read about it here…
Full RSS Subscriptions:
Below given are Feedburner Links to Complete RSS subscription:
Category wise Subscription:
If you want to subscribe to a particular category then you can do that by visiting our Archive Page and clicking the feed icon next to the Categories. For your ease, here are some of the popular Categories
Email Subscription Option
We also give Subscription option through Emails. Just Enter Your Email Id below and you will get every post directly at your Inbox. So never miss a Single post.
| | |
| --- | --- |
| Full Blog Posts | Featured Only |
| | |
Note your E-mail Id will not get shared with any one. To know more about this please read our Privacy Policy
What is RSS?
According to Wikipedia
RSS (most commonly translated as "Really Simple Syndication") is a family of web feed formats used to publish frequently updated works—such as blog entries, news headlines, audio, and video—in a standardized format.[2] An RSS document (which is called a "feed", "web feed",[3] or "channel") includes full or summarized text, plus metadata such as publishing dates and authorship. Web feeds benefit publishers by letting them syndicate content automatically. They benefit readers who want to subscribe to timely updates from favored websites or to aggregate feeds from many sites into one place. RSS feeds can be read using software called an "RSS reader", "feed reader", or "aggregator", which can be web-based, desktop-based, or mobile-device-based
In short it is the best way to keep your self updated without even visiting the Website! You can subscribe to the RSS news using Online readers like Google Reader or Desktop readers like FeedDemon. To know more about them please read below…
How to subscribe and what are the benefits?
We shall discuss the best online and desktop subscription method.
1. Online Subscription ~ Google Reader:
The best Online Feed Reader. Simply go to http://www.google.com/reader Login with your existing Google Account [or make a new one] and Click on subscription.
Also when you click any of the links above you will get an option to subscribe using Google. Simply click on that and see the magic!
2. Desktop Software ~ FeedDemon:
Best Freebie to aggregate Feed news at your desktop. Just click on Subscribe and enter the Subscribe URL. You are all set. Also don't forget to play with the features.
To know more on RSS Please read this post @Problogger.
Also don't forget to subscribe to our feed to get Updates at your door step!