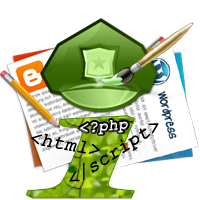 It's been quite a long and this time, I really had to suffer for my negligence. For a past few days, if you had a visit to our blog or any of our network sites, you should have noticed a "Malware Warning". This was because of the known vulnerability of TimThumb which our theme was using. I believe on 7th Nov, our intechgrity blog was compromised and suspicious codes were injected. The worst thing was, all the index.php files residing on my server got infected. This includes all our sites:
https://www.intechgrity.com
http://www.itgdesignbox.com
http://www.swashata.com
http://www.blakut.com
http://demo.intechgrity.com
http://itg.intechgrity.com
http://premium.itgdesignbox.com
That's quite a long list! There were other sites as well, but I have just removed them as they are no longer needed.
Well, whatever happens, happens for a reason. Thinking about the positive side of the hack, this was no exception. I have recoded the intechgrity theme using the latest version from elegantthemes which does not use timthumb at all. Also, I have cut the load of the home page a little. So the website loads faster now. Sprite images were also optimized. Hopefully this will (I believe has) improved the loading time of the site.
The worst loss is definitely the page visits. Just before 7th we had 1500 page visits/day which drastically dropped to 20 page visits/day. Because of my negligence it continued till 27th Nov, when I finally took the effort to fix all my sites. After two days of work, it got all fixed. And today we have 400 page visits so far. Hopefully this will improve over time.
Also, all our sites were submitted for a review on google webmaster and now they seems to be clean. This is indeed a good news.
So, this is the last time, I neglected my sites. From now on I will try my best to keep all my sites updated. Stay tuned, we have new surprises coming for you. It is anticipated to get full activity after december mid (when my semester exams are over). Thanks to all our visitor for their kind patience and support.